Now that the Penguins' season is done and their lockers have emptied, the focus of everyone's attention has turned to the off-season and where the team should go from here. While that is fun to do, and we will certainly cover it here at PensInitiative.com as well, the season that is worth a brief look back as well.
A few days ago, I asked the members of PI to look back and name a single positive that stood out from the season as well as a negative. I also asked them what they would do if they were given the power to make a single change in the organization what that one change would be.
Here are their responses:
The One Positive
Max Lapierre paid off
Lee CJ Sobotka -
The move towards acquiring role players. Adding guys like Lapierre and Winnik would have paid great dividends had the stars (Letang, Maatta, Dupuis) been healthy enough to capitalize on the game those gritty types bring.
Liz -
Who can deny that, for as much crap as he took last year, Marc-Andre Fleury was brilliant in net? He made amazing stops and was incredibly athletic and focused. 10 shutouts in the NHL is a mind-blowing accomplishment in a career year. He was owed a better finish.
Mike "The Buzzsaw" Asti -
Going into the playoffs, especially after crawling in, I didn't expect much. Most logical sane human beings expected the Rangers, who had found their groove in the midst of a President's Trophy season, to roll the Pens. I figured Crosby and company could snag a game, but that be it. While the series did end in favor of New York in 5, I was pleasantly surprised with how the series went. Pittsburgh was competitive. Pittsburgh was in every game. When New York scored 28 second into game 1, I let out a "oh here we go" and expected a 4 or 5 goal loss. Instead this very depleted team kept fighting and actually had many chances to win more games. No can really say this team didn't cared. They just didn't have the horses.
Brian Blystone -
This was a season marred by injuries. Whether you call it a reason or an excuse, it was a fact. Despite being forced to use their 7th, 8th, 9th and 10th defenders at the end of the season and into the playoffs, the Penguins back-end, with Fleury as its staple, stood tall until the very end.
Low-risk, High reward
Beth Mincin -
I found a positive to be that the Pens did not give up this playoff series. I have noticed a lot over the years that when the going gets tough, they quit. They did not. They fought to the very end and played some of their best hockey in the process.
Paul Clemente -
[The way] the penguins played in the rangers series is something to be proud of. There are a lot of "should haves" and finger pointing today but they took the "best" team to the limit every game. I can't wait to see if Kapanen and Sundqvist make the team. T
he Pens will have a lot of cap space to retool this team with PROPS to GMJR for only handing out 1 year deals. Can 2016 finally be the year where we aren't #1 in man games lost?
The One Negative
Mike "The Buzzsaw" Asti - Despite showing heart and a lot of fight in the first round loss to New York, this was a season soaked in disappointment. It wasn't only a disappointment in expectations not being met, it was a disappointment in the roller coaster ride of emotions this team went through. Key injuries played a factor in that, sure. My biggest criticism all year was a display of mental weakness. This was mostly demonstrated in continuously letting opponents get in their heads. You can't make a generalization without proof, Mike! Oh, how about the constant penalties at the worst possible times of games. The Penguins would let their frustration get to them with a stupid penalty. It was like clock work, a dumb penalty would lead to a critical goal. A team with veteran champions shouldn't be leading the league in penalties. This was most evident in games against Philadelphia and Columbus late in the season.

Liz - I wrote about the team lacking identity and I feel that was a consistent issue. The superstars, as individuals, can't be the identity of the team as a whole. NYR has Hank but beyond him, they are 4 lines and 3 defense pairings that were a tough, cohesive team.

I would like to see the Pens find toughness and cohesiveness.
Paul Clemente -
In the entire calendar year of 2015 the Penguins played with no passion, urgency, or concern. Either HCMJ needs to figure out his groove or get a guy to inspire this group. Is anyone (even Babcock?) going to tell Sid or Geno what to do? No. They can, however, inspire the young kids coming into camp.
Lee CJ Sobotka - The acquisition of Lovejoy for Despres reeked of desperation. It was portrayed as sacrificing the future for today, but in reality it was was sacrificing the future AND today. Terrible move for absolutely no reward.

Beth Mincin - Injuries. I also did not like how they practiced a lot of the 1-3-1 and carrying the puck over in the pre-season and kind of quit that as soon as the regular season started. I don't see the point of that. The inconsistency was baffling.
Brian Blystone - The most glaring problem for this team this season was the general lack of discipline displayed by nearly all of its players. That lack of discipline allowed the team to lead the league in penalty minutes by a large margin, giving Flyers fans plenty of ammo in calling out the Pens as a dirty team. It also didn't help that not keeping their emotions in check seemingly turned the League's officials into an unofficial extra skater for their opponents.
Your One Wish
Paul Clemente -
Make a run at RFA VladimirTarasenko. It's very unrealistic and the Blues will pay him but it's MY BIRTHDAY JERKS (Full House run upstairs)
EDITOR'S NOTE: Paul took the idea of getting a birthday wish very seriously. It took several hours and the promise of his favorite episodes of Ranger Joe on blu-ray before he was willing to come back downstairs.
Brian Blystone - I just want Mellon Arena back. As nice as Consol Energy Center is, there seems to be a cloud hanging over it that the Pens just can't get out from under. The injuries. The early playoff exits. The infuriating inability to beat the friggin' Flyers.
We NEED the Igloo back.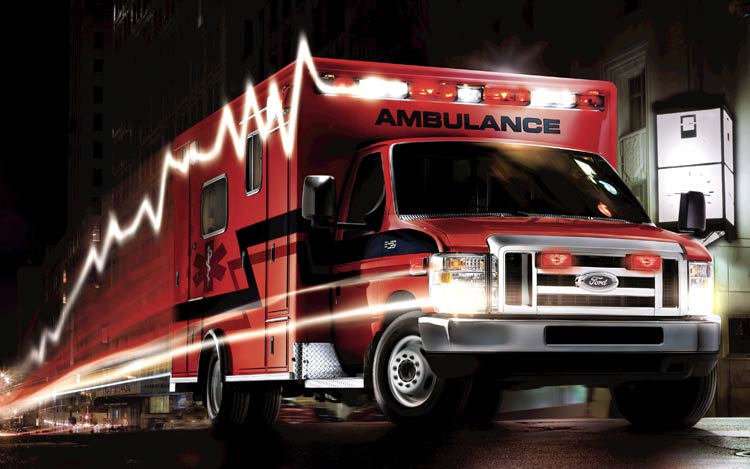 The Unofficial Official Vehicle of the Pittsburgh Penguins
Liz - My fantasy "one single change" for the Pens would be health. I'd want physical health for the players but also "mental" health for the team and management. There are too many rumors of behind the scenes discord for at least some of them to not be true. If there is a cancer, it needs to excised so that the team can move forward in a championship fashion.
Beth Mincin - I would make sure Sidney and Geno get the exact wingers they need to be successful. They cannot keep trying to fix bottom six grinders. It is unfair to them and a waste of their prime years.
Lee CJ Sobotka - I would overhaul the defense (let Martin and Ehrhoff walk, buyout Scuderi) and let our young defensemen continue to show that they have earned the right to play at this level.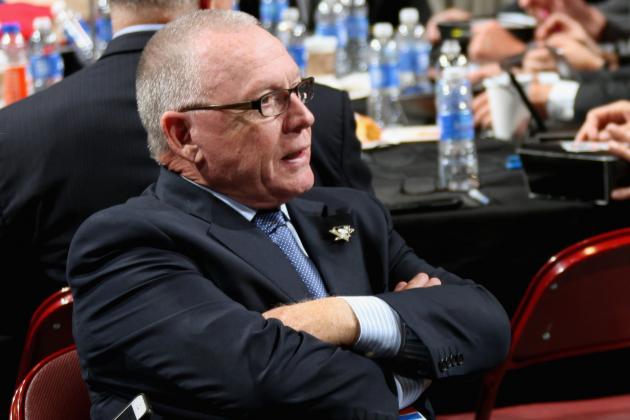 Mike "The Buzzsaw" Asti - The Pittsburgh Penguins are deep in an era with extreme pressure and expectations. It's championship or bust for most fans. Is that reasonable or fair? Hell no. Is that a price you pay for having the best player in the world on your team? Maybe. Taking that into account, and with the slew of injuries this organization has dealt with, firing Mike Johnston following one year could be argued to be unfair. He was in his first year as a head coach at the NHL level. What was he supposed to do with a team that sees its best defenseman, best young asset, and a super star or two miss significant time? What was he supposed to do entering the gauntlet that is the Stanley Cup Playoffs with 5 men on D? Some legends have had far less success in their first year than he did. Criticize his adjustment making (or lack thereof), say this job shouldn't have been given to a rookie NHL coach, I actually agree with both of those statements. But I can be fine with giving Mike Johnston another, hopefully healthier, season. For me, if you can get Mike Babcock, who might be the only guy with enough clout to truly command and own the room, okay. Mike Babcock is a Hall Of Fame coach. He's won with less. He's won with more. He's won with Crosby. He doesn't care about winning any popularity contest. He'd make the right decisions, even if they are often the toughest decisions too. If Babcock stays with Detroit or gets asinine and goes somewhere like Toronto, I'd keep Mike Johnston. No one else excites me anyway.

On to the change I'd make: fire GM Jim Rutherford! I don't make a habit of calling for men to be fired, certainly not so early in a tenure. HOWEVER, Jim Rutherford came to the Penguins for a short term gig. He came over admitting he'd only be around for a few years. He did come with a track record of multiple Stanley Cup Finals and a Stanley Cup title in a smaller market. GMJR inherited a bad situation with several crippling high end contracts for undeserving players. Rutherford then made things worse, the Winnik trade etc. Prior to game 3 of the first round series, I could've bought the "you don't want two general managers in two seasons, so let's keep him in his temporary job for now" mentality. It was then, Jim Rutherford, a General Manager of a professional sports franchise, decided to "flip" on a member of the Pittsburgh media, the Trib's Rob Rossi. In this unnecessary exchange, Rutherford voiced his irritation, the same annoyance fans have with Rossi's coverage, AND delivered an epic INSULT "GO SELL ICE CREAM!" A GM of a pro sports team sunk to insulting Rossi's fathers job, as an owner of a Dairy Queen. Jim Rutherford, an adult, let a media member get to him so much he had a middle school outburst at another adult. He won over some Rob Rossi hating fans, but he lost me forever. Under no circumstances, should a person in a prominent position with a professional company of any kind, let alone a professional sports franchise, care that much what anyone in the media thinks or says about him. Rutherford's only concern should be the opinions of his boss and players. Jim Rutherford, you're not in Carolina anymore. GMJR, you're not cut out for Pittsburgh.