Coming off of their first loss of the season, the Pittsburgh Penguins rebounded by defeating the New York Islanders by a score of 3-1. The game ended up an intense battle for the Pens in their first matchup against a divisional opponent.
Special teams was the turning point in this game once again. The Pens' penalty-kill drastically improved, with the team killing all 7 Islanders' power plays. The Pens also added two more power play goals and are now 8 for 17 on the year, operating at a league-best 47%.

Individually, Sidney Crosby
became the sixth-fastest player in NHL history to net 500 career assists, recording two on the night.
For the season, he has at least one point in all four games and has nine points on the season.
Crosby has played in just 554 regular season NHL games. That gives him damn near an assist per game in his career. Considering the era he has played in, an incredible feat in itself.
As a sidenote to the game, Dejan Kovacevic pointed out that Crosby was roughed up behind the net by Johnny Boychuk with a ref looking on and no call. We got a video of the play and got flashbacks from the 2014 playoffs when Marc Staal was going after Crosby's head every play with no help from the refs. It is dumbfounding that the NHL continues to let its star players get abused like this.




Olli Maatta played a strong game once again and is showing that he continue to grow up fast. The 19-year old, second-year defenseman, played over 23 minutes in the win. That time on ice included over six minutes on the penalty-kill, which killed all seven New York power plays. Maatta also led all Pens' defensemen with a Corsi For of 60.71. The "sophomore slump" doesn't seem to be happening.

Steve Downie had a really active night, although not necessarily for all good reasons. Downie ended the game with 13 penalty minutes, five for fighting and four minutes worth of minor penalties. Of course, that is the drawback that comes with having Downie on your team. He's going to take a ton of penalty minutes. To be fair, two of those minutes came when he was called for embellishment even when he was legitimately tripped. However, Downie got the crowd and his team pumped up on multiple occasions, leaving huge hits and sticking up for his teammates.
Looking forward, Downie playing against the Flyers on Wednesday night at home should be entertaining to say the least.









Marc-Andre Fleury played his best game of the season. Fleury made some big saves and stopped 34 out of 35 shots on goal. Fleury made some big saves and had a tough battle against a high-tempo, high-scoring team. Fleury did not give up a power play goal, especially impressive given that it came against the Islanders, who were operating with the second-best power play in the NHL.




Evgeni Malkin had a huge night. Malkin was everywhere the puck was. Malkin played a dominant two-way game. Offensively, he tallied two points, including the Pens' opening goal. Defensively, the Russian forward made the play of the game, chasing down Islanders defenseman Travis Hamonic from the offensive zone all of the way into the defensive zone, when he dived face first to break up a scoring opportunity.
Patric Hornqvist netted three more points, including two more goals. Hornqvist dominated down low once again scoring his first of the game - the eventual game-winner - on a defelection just outside of Jaro Halak's crease. Hornqvist finished with 12 shots on goal, giving him 28 shots on goal in the first four games of the season. He iced the game with an empty net goal with under a minute to play in regulation.
It is really early, but the way Hornqvist has gelled with Crosby and company, Jim Rutherford is looking really good when it comes to that James Neal trade.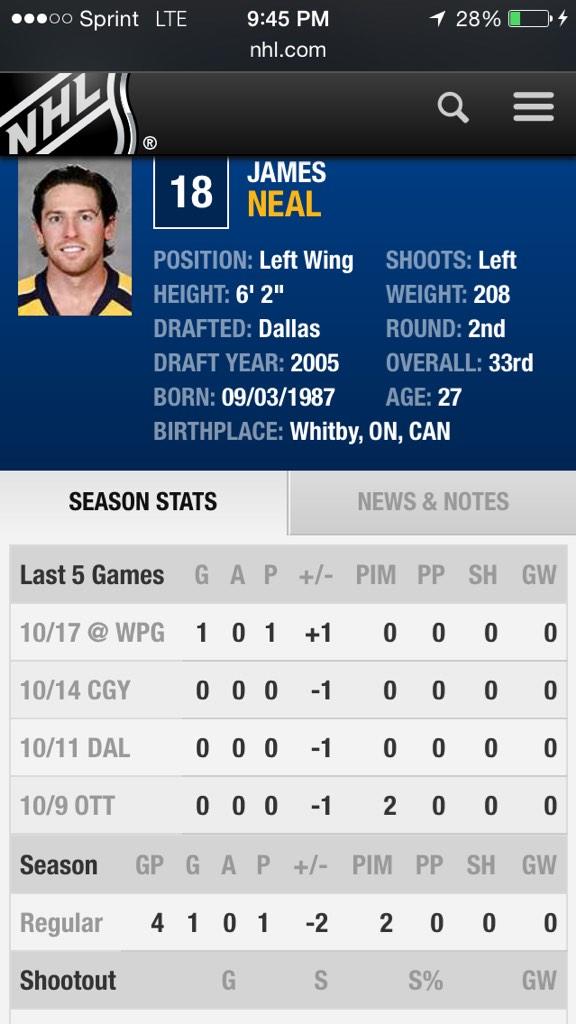 This was a really fun game overall. Early on, it looked as though Halak was going to beat the Penguins by himself, which he has done in the past. Two power play goals, 55 seconds apart changed all that. Given that history, it was great to see the Pens put some goals past him in a win. Also, it was an impressive job by the Penguins shutting down John Tavares, particularly for Brandon Sutter. The Isles' captain was held to no points and only 4 shots on goal.
However, the Islanders definitely are an improved team who look like the real deal this season. That will make Pens/Islanders for the remainder of the season "must see" hockey.
NOTES:
Malkin - 2 goals, 7 points in 4 games played
Crosby - 4 goals, 9 points in 4 games played
Hornqvist - 4 goals, 8 points in 4 games played