The NHL once again takes a break from action in the month of February as the league sends its players to a 5th consecutive Winter Olympics. Olympic hockey offers some of the best and most exciting hockey available, and the international-sized ice surface (200' by 100') allows for more room and offensive creativity than the NHL-sized ice (200' by 85'), ensuring the best players have the best chances to show off their elite talents. The games officially begin on the 12th, and Pens Initiative has gathered together some of our writers to make their medal predictions. In the spirit of the Olympic Games, we also would like to announce an Olympic Contest. Look to the bottom of the page to find the rules and details, but predict the winners right and you too could win! Now, let's see who our staff is predicting to take home the Gold:
Excited Bob Errey
Gold - Sweden
Silver - Finland
Bronze - Canada


Sweden enters the Olympics with possibly the top goalie in the world, Henrik Lundqvist, hitting his stride after a rough start to the 2013-14 season. Since allowing 5 goals to the Penguins in a January 3rd loss, Lundqvist has gone on a tear, posting a 1.68 GAA and 0.945 save percentage. The Swedes will ice a formidable defense corps in front of Lundqvist, and even with the injury to Henrik Sedin they'll have a deep group of forwards capable of scoring goals. And while Sweden is certainly in the conversation for medaling in Sochi, Finland hasn't received anywhere near as much attention, but with Tuukka Rask, Antti Niemi, and Kari Lehtonen to choose from, I think Finland has hands-down the best overall goaltending and is almost guaranteed to get elite goaltending during the Olympic tournament; if their first option doesn't bring his "A" game their isn't much of a drop off moving down the list. I think the return to the international-sized ice will have more of an impact than people might think, and it'll benefit the European teams. Since the NHL began sending its players to the Olympic Games in 1998 in Nagano, Canada (and the United States) has yet to win a medal outside of North America; they won gold on international-sized ice in Salt Lake City in 2002 and gold on NHL-sized ice in Vancouver in 2010. I believe this Canadian team is too talented to leave Sochi without a medal, but talent has never been an issue for the Canadians. I believe the small edge they have in talent over the other top teams is negated by their inexperience in playing the international game, but I think they'll win the Bronze Medal over the Russians in possibly the most anticipated potential matchup of the tournament.
Jim Meinecke
Gold - Canada
Silver - Russia
Bronze - USA
When I went into my prediction, I really wanted to pick USA for gold. My heart wanted to pick USA for gold, but my mind told me otherwise. I think USA has too many questions marks on defense and at goalie. I don't know how you can bet against Canada. They have way too much skill up and down their entire roster. I think they will get to the championship game fairly easily, but I think the game with Russia is closer than people think. Russia has some skill to match up against Canada with players like Ovechkin, Datsyuk, and Malkin, but also some stellar goaltending in Bobrovsky and Varlamov. I'll say Canada takes the Gold in a 3-2 tight checking contest. I think the consolation match will feature USA vs. Sweden, with USA ultimately taking home the Bronze medal. While I want my prediction to be spot on for bragging rights, I'll be pulling for Team USA all the way and hope they prove me wrong.
Ryan Noble
Gold - Canada
Silver - Sweden
Bronze - Russia
When I started working on my predictions before I had the chance to type in my projected medalists I was contacted by the CPA. The CPA (Canadian Patriotic Association) is a fake group that insists that all Canadians when making Olympic hockey predictions chose Canada to win gold. If they fail to do so, well nothing happens because as I said this is a fake group... That being said I still choose Canada to win Gold. I can get into the depth of the team and the skill but honestly, most of the teams have that. So what does Canada have that no other team does? Sidney Crosby.. THE BEST IN THE WORLD. What it comes down to is who is going to score the most goals and I feel that will be Canada. My biggest concern is the goaltending. No doubt that Lu has not been great going into the Olympics, and Price has just been awful. I think Lu will get the starting job and though he wont be the best goaltender in the tournament, he doesn't need to be (and wasn't at the last Olympics). He just needs to let in less goals than the team they are playing. Sweden is another great team and is going into the tournament with possibly the strongest goaltending. I do not think that it will be enough to stop the Canadians though, unless Lundqvist is going to score goals as well. I also think Russia will squeak by USA in the Bronze medal game but really hope I am wrong. In a perfect world Canada wins gold and USA wins Silver...
Okay CPA, I said what you wanted me to say..
Oh, in Women's hockey I am going with USA to win Gold, Canada to win Silver and Finland to win Bronze.
"Mad" Chad Nolan
Gold: Canada
Silver: Sweden
Bronze: Finland
I am going to be really boring with my picks regarding the gold and silver medals. I went with the chalk picks, picking Canada to win the Gold and Sweden to win the Silver. I just don't see how any of the other teams compare when you talk about depth, top-end talent, and coaching. Both of these teams have it all. Canada's biggest weakness is probably their goaltending, but it's not like Russia or the USA, both of whom I feel will disappoint in this tournament, have better goaltending anyways. In fact, my picks for both Silver and Bronze have the biggest goaltending edge in my opinion.
I really like Finland to surprise. They have capable scorers and a goaltender that can go on a hot streak. Sweden, in my opinion, has a huge edge with their supreme skating abilities on the larger ice surface. In the end, I just don't see how Canada can lose. Too much depth, too much scoring.
Sean Griffin
Gold - Sweden
Henrik Lundqvist's return to form couldn't have come at a better time for the Swedes. One of the world's elite goaltenders, Lundqvist alone could steal a game or two for Sweden. Throw in some top-end talent (Nick Backstrom and Erik Karlsson, for example), speed and skill throughout the lineup, solid defensive play and experience on a larger ice surface and you have the makings of a team poised to take it all. Yes, injuries to Henrik Sedin and Johan Franzen will hurt but the the Swedes still bring enough to tip the scales in their favor.
Silver - Canada
On paper, they're the team to beat. An absurd amount of depth down the middle anchors a squad also boasting an intimidating blue line and talented wingers. And, while the scariest lineup in the tournament will create nightmares for virtually every opponent, question marks between the pipes may cost Canada the Gold. Four years ago, they won almost in spite of shaky goaltending; history, however, won't repeat itself. The Canadians' speed, skill and depth will carry them deep into the tournament but Sweden's solid lineup, advantage in net and experience on the bigger ice will prove too much to overcome. Don't forget, no country has secured consecutive Gold Medals since the 1984 & '88 Soviets.
Bronze - Russia
Clearly, the Russians would relish nothing more than to replicate the Canadians' success in the Vancouver Olympics. And, with the explosive firepower and solid goaltending they possess, capturing the Gold certainly isn't out of the realm of possibilities. But this is a top-heavy team with a questionable blue line. Russia's talented leaders won't allow the squad to leave Sochi empty handed but they'll fall short of winning the whole thing.
Nick Case
Gold - Sweden
Silver - Canada
Bronze - USA
Sweden comes in with the best team from top to bottom, even with half of the Sedin's missing. From net out the best team. Canada is a Stamkos away from being the gold winner but alas his loss drops them back as it means more reliance on questionable goaltending. Team USA will eek out Team Russia for bronze. Team USA is a deeper team, though not as talented. From the net to defense Team USA is stacked with the forwards being complimentary. Russia has two dangerous top lines and decent goaltending but their defense is a mess. Can't rely on outscoring the opposition in the Olympics.
Lee C.J. Sobotka
Gold - USA
Silver - Canada
Bronze - Sweden
USA! USA! I'm predicting what amounts to a long shot, where Team USA ekes out a victory over Canada in the goal medal game; an act of revenge from 4 years ago in Vancouver. It's not going to be easy, as they aren't the team with the most pure talent. They aren't even in the top 3 in that regard. However, talent isn't everything, and as an All-Star team can fail, a well balanced team can succeed. In the Bronze medal game, I think Team Russia falters under the home country lights and falls to Sweden.
Breakdown
Canada and Sweden equally split the Gold Medal predictions among our writers, each receiving 3 Gold predictions apiece, while USA received 1 vote. Canada also received 3 Silver and 1 Bronze on the ballots, Sweden an additional 2 Silver and 1 Bronze, and USA received 2 Bronze votes. Russia and Finland rounded out the other predicted medalists. While it's likely the 3 medalists will come from these 5 countries, it's always possible that a team gets hot during the tournament and surprises. Based off the predictions, here's the composite order of finish from the Pens Initiative prognosticators: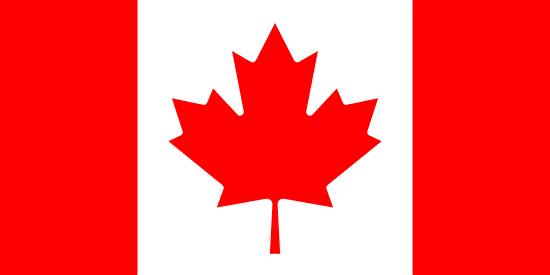 3 Gold, 3 Silver, 1 Bronze

3 Gold, 2 Silver, 1 Bronze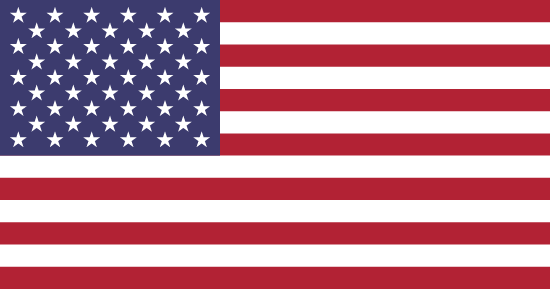 1 Gold, 2 Bronze

1 Silver, 2 Bronze

1 Silver, 1 Bronze
Olympic Contest

The Pens Initiative writers have listed who they predict to medal in Sochi, and now we want your predictions too! Do a good job predicting the medals, and you could win your choice of a Jack Johnson autographed 8x10 photo, an Erik Johnson autographed jersey number, or a Matt Duchene autographed 8x10 photo. Here's how to play: Before the start of the medal round, send a tweet to @PensInitiative with your Gold, Silver, Bronze, and 4th place finishers along with your tournament MVP using the hashtag #PensInitiativeOlympicContest. Correct answers will earn 10 points for Gold, 5 points for Silver, 3 points for Bronze, and 1 point for 4th place. In the case of a tie, tournament MVP will be used as a tie breaker, and if still tied afterward a random winner will be chosen from the winning submissions.