Marc-Andre Fleury had struggled some in the playoffs since helping lead the Penguins to the Stanley Cup in 2009, but it was his performance in 2012, when he posted a 4.63 GAA and a 0.834 save percentage, that forced Ray Shero into action. He quietly dealt Washington a 7th round draft pick prior to the start of free agency for the negotiating rights to Tomas Vokoun then quickly signed him to a 2 year, $4 million deal. Vokoun had been arguably one of the best goalies in the league since the first lockout and definitely the most underrated, having played on horrible teams in Nashville and Florida before signing with Washington. It was those years of losing and the desire to win a championship that led Vokoun to sign another cheap deal with a contender, giving the Penguins a starting-caliber goalie at a very reasonable cap hit. Shero wanted to bring in a goalie who could help take some of the burden off Fleury's shoulders during the regular season and be trusted to take the team deep in the playoffs if Fleury faltered again, and he certainly found that in Vokoun.
That reasoning was quickly proven to be smart thinking as Fleury once again struggled in the playoffs (3.52 GAA, 0.883 save percentage) until Vokoun came in and righted the ship, giving Pittsburgh championship caliber goaltending (2.01 GAA, 0.920 save percentage) before being knocked out in the ECF. Despite the struggles, Fleury was given another chance to fix his game, with either a trade or compliance buyout being the likely result if he came up short again. The plan was to have Vokoun in the same role as last season, but a blood clot found in his pelvis has put that on hold for the time being. A similar injury kept him out for 3.5 months in 2006, and a similar recovery would leave him unavailable for roughly half the season.
A return in early 2014 would give Vokoun the last few months of the season to get back into top form and allow him to once again be the safety net for Fleury in the playoffs. Worst case scenario would be complications in his recovery forcing Vokoun to miss the entire 2013-14 season, but even then that's something that's likely to affect the Penguins mostly in the postseason if Fleury stumbles again. Over the last 4 years Marc-Andre Fleury has 138 wins over 223 starts (61.9%), while backup goaltenders other than Vokoun (mostly Brad Johnson) have 32 wins over 54 starts (59.3%). Throwing out last year's strike shortened season with Vokoun, and Penguins backup goalies started an average of 18 games during that time, which amounts to 21.3 points in the standings given a 59.3 win percentage. If Zatkoff gets 18 starts this year and only wins 55% of them, that's 19.8 points, while 50% would be 18 points. It's difficult to see the Penguins playing sub .500 hockey, but even winning only 45% of Zatkoff's starts would still be worth 16.2 points. That's a difference of 5.1 points over the course of the entire season, which assumes that Vokoun not only misses the whole year and but that Zatkoff plays horribly as well. That knocks them down to 103, 101, and 96 points over the last 3 full NHL seasons. That's hardly cause for concern, and that's with Zatkoff playing down in Dany Sabourin territory, who managed to win 16 games in 36 starts as Fleury's backup (44.4%). And as Dany Sabourin would say, "Think before you jump off the bridge, Pens fans."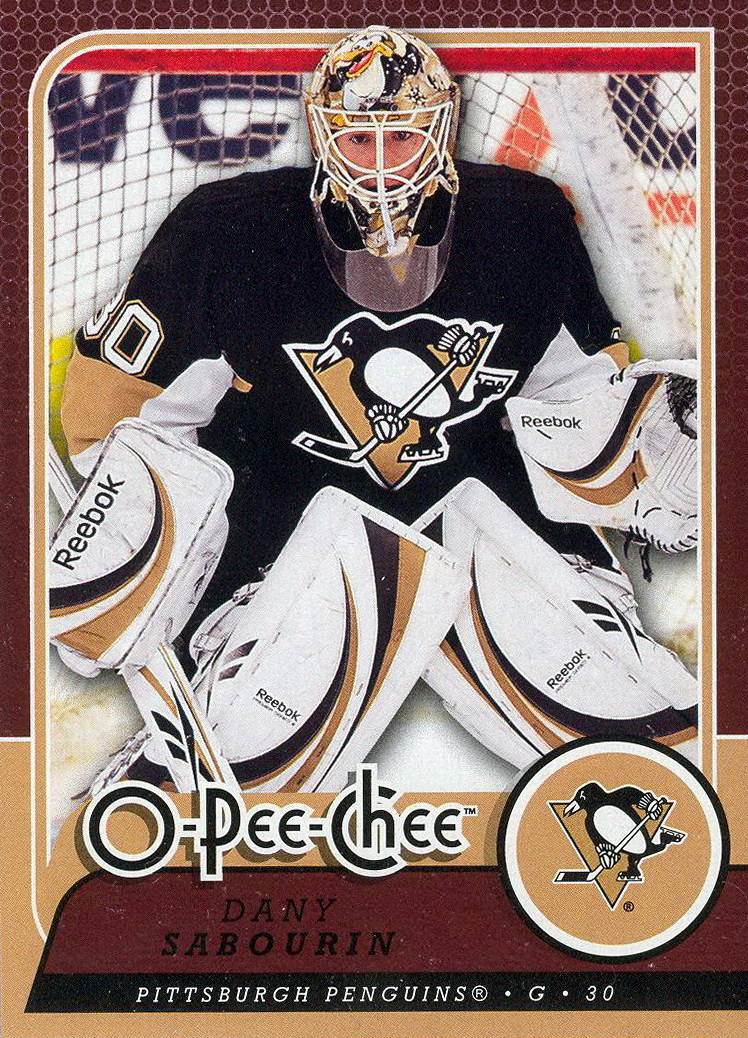 Regardless of how well Jeff Zatkoff performs in the backup role, it's unlikely that he'll come close to matching the contributions Tomas Vokoun could give. Zatkoff is a 26 year old rookie with no previous NHL experience, having been stuck behind Jonathan Quick and Johnathan Bernier in Los Angeles until last season, which he spent in Wilkes-Barre after being stuck behind Fleury and Vokoun on the Penguins' organizational depth chart. He had some success for the Baby Penguins, posting a 1.93 GAA and a 0.920 save percentage, and while the NHL will be a new challenge he has the benefit of playing behind one of the best teams in the league. Zatkoff should, and most likely will, see the weaker teams on the Penguins schedule when he does get the start, teams with either a weak offense or a team the Penguins feel confident they can out-possess for most of the game. Furthermore, the Penguins are in a better position to deal with less than stellar backup goaltending now than they have been over the past 4 years. Rob Scuderi is back with the team and provides the solid defensive option on the blue line that Ray Shero has been looking for since he left. Paul Martin began showing why he got that big contract in free agency, and Kris Letang's game has improved immensely over the past 4 seasons. The Penguins currently have 8 NHL caliber defensemen on their roster, along with a couple promising prospects that might be NHL ready in most other systems.
In addition to the personnel, the Penguins also hired Jacques Martin as an assistant coach during the offseason, and he instantly becomes the best defensive mind on the coaching staff, and one of the better ones in the league. With an unproven backup and a starter with a history of faltering, Bylsma has an obligation to the entire organization and its fans to lean heavily on Martin's experience and incorporate some of his defensive philosophies into the gameplan. Maybe some of his ideas would cut into the offense, but when you've led the league in scoring each of the past two seasons like the Pens have it's okay to trade some offensive production for better defensive production. Sacrifice a couple goals by having the defensemen pinch less in the offensive zone, making them less likely to give up odd man rushes. Run a more structured breakout than having players race up ice to tip long passes into the offensive zone, which would help limit breakdowns deep in our zone that take the forwards out of the defensive play. Dial the aggression back on the forecheck a bit and focus on making offensive zone entry a pain in the ass for the other team instead of trying to force turnovers deep in their zone.
As of right now it's anyone's guess as to how long Vokoun will be out of the lineup, but even if Ray Shero can't bring in a veteran due to the tight salary cap situation there are still ways to make this team better. Not only would incorporating some of Jacques Martin's ideas and philosophies into Dan Bylsma's scheme help make life easier for an unproven goalie, but they'll also greatly benefit this team in the playoffs, where to make it deep and win the Stanley Cup you have to be able to play at a high level in all three zones. And wasn't that the point of bringing in Tomas Vokoun in the first place, to better position this team to win the Stanley Cup? That doesn't need to be forgotten, just because Vokoun won't be seeing the ice.